Malaysia's startup landscape is no longer on the sidelines.
Here's why:
The 2018 statistics show that small to medium enterprises (SMEs) contributed a solid 38.3% to Malaysia's GDP, compared to 36.6% in the year 2016.
That totals to an impressive RM521.7 billion.
If you were to ask, exactly which sector of SMEs has largely led to the figure above, the answer would be, the service sector. That's not surprising, right?
But here's the catch.
If your organisation is service-based, it means consumer needs are at the forefront of what you do. This would very well mean that your employees are your organisation's backbone.
Chances are if you are reading this, you are looking for a way to make smarter, quicker, business decisions with the best resources out there. Let corporate training be your next best step.
We tell you why.
What Is Corporate Training?
For many SMEs, the decision-makers are CEOs. From scaling business revenues, meeting customer expectations, to managing staff productivity, a CEO mostly runs it all. But it doesn't always have to be the case.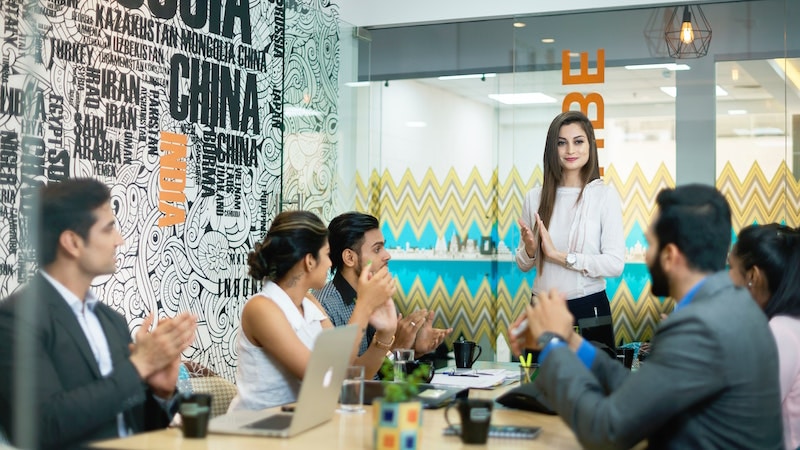 Photo Credits: Smartworks Coworking
Take it from major corporations like Petronas, Malaysia Airlines, Bursa Malaysia, Schlumberger, and the like. Most of them have undergone enough corporate training to effectively address the ongoing problems that come with managing a high volume of employees.
Ultimately what corporate training fosters is a set of transferable skills that every employee in your organisation can acquire and implement strategically. It is an incredible way to boost your employees' leadership skills and build a stronger work culture within your company.
We admit that the cost of training for the future of your organisation may appear to be a financially risky move. But riskier than that is not having a high return of investment (ROI), that you have envisioned for your organisation in the long run. So how do you know if it is time for your organisation to undergo a corporate training programme?
We break it down for you.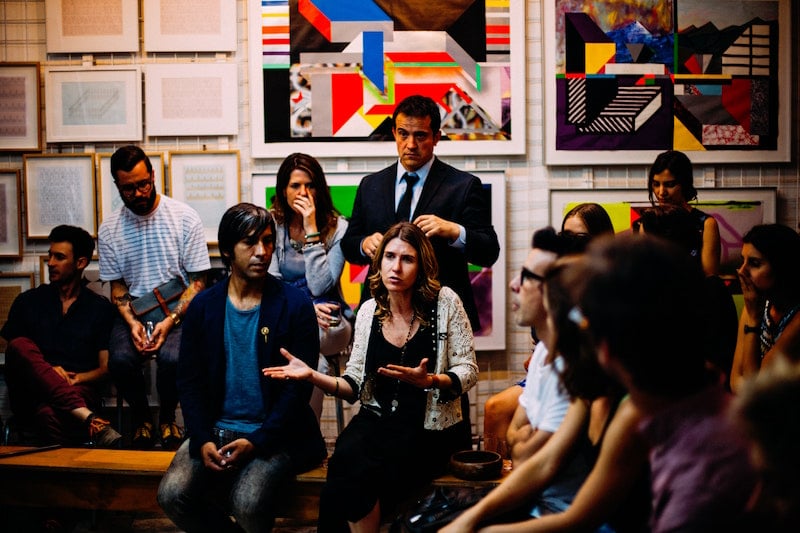 Photo Credits: Antenna
Your Human Resource Team Is Inefficient
Those in managerial positions would know this: the human resource department is the centerpiece to any organisation's success or failure. Choosing the right candidates for your company would mainly rely on how well they are aligned with your organisation's core values.
Then comes the next crucial stage: managing employees' performance and their overall wellbeing at work. A survey conducted in 2017 shows that 53% of employees suffer from one-dimensional work-related stress. That's tipping the above-average benchmark!
If you happen to notice your employees are being absent frequently or their productivity at work is impeded by work-stress, it is time to take a hard look at how competent is your HR team in navigating these issues within a short span of time. Second, if your employees aren't happily or comfortably interacting with your HR manager, this is a sign that they lack an atmosphere of honesty to openly confide their problems to them.
This is where a corporate training programme designed to enrich your employees' communication skills becomes crucial for your organisation's health.
Employees Lack Interpersonal Communication Skills
If work-life balance and salary were to be removed from your company, how many of your employees would still stay? This is worthy of introspection. How well have your employees developed an emotional connection to your organisation's long-term goals and core values?
Photo Credits: Mimi Thian
Although the current survey confirms that Malaysia ranks as the 7th country in the world to have the most engaged employees, it still comes as a shock when despite this, a staggering 30% of employees are ready to leave their job in 2 years.
What does this say?
Developing an emotional bond with an organisation is vital to cultivate authentic interpersonal relationships with other colleagues at work. If your workplace seems to have an unhealthy environment of gossip and rigid conversations that are only related to work, then it is the right time for an external intervention like corporate training to provide intrinsic meaning to your employees' relationship with each other.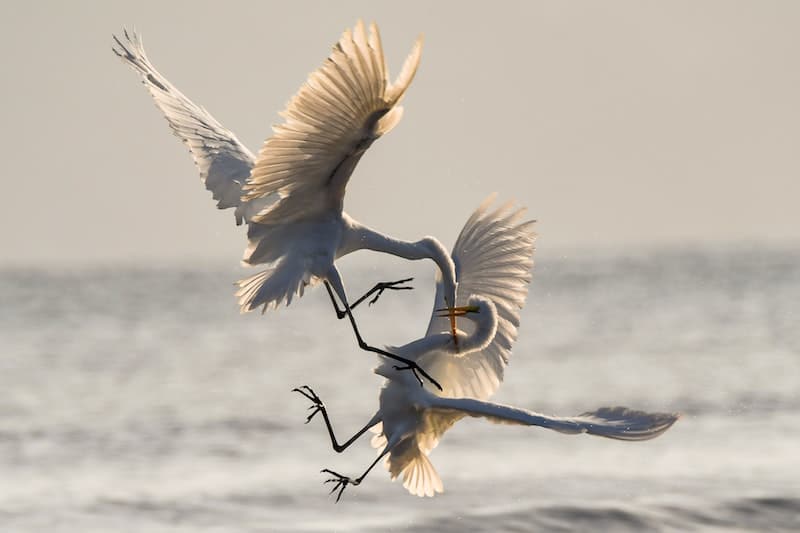 Photo Credits: Chris Sabor
Frequent Miscommunication Between Employees
What is the cost of miscommunication?
On a rough estimate, organisations with about 100 employees spend 17 hours a week to mitigate miscommunications at work. That can easily lead to an average loss of more than USD 530,000 (RM2.2 million) a year!
Effective communication skills are not something that can be learned once and implemented for years on a stretch. It is a skill that demands to be learned and fine-tuned every now and then using the latest information and technology available to us. It takes a lot of reflection to be able to assess how efficiently are your employees communicating with each other during work.
Since miscommunications can never be avoided, it is time to shift the perspective from reducing instances of conflicts to how long it takes to resolve conflicts. If your employees are struggling to find common ground during conflicts or do not embody a healthy manner of expressing disappointments, it shows that they lack accountability to take ownership of their mistakes.
This is a classic sign that your organisation needs a corporate training programme that actively tackles issues on conflict resolution by employing the latest communication tools available.
Existing Workplace Culture Is No Longer Working
Culture is the trademark of every society. The same applies to any organisation too.
Without a well-thought-out work culture, a confusing work environment is all that would exist. When a new employee walks into the office for their first interview or when they are shown around what a typical day at your company is like, do you know what their initial reactions are?
This is a simple, but a crucial observation.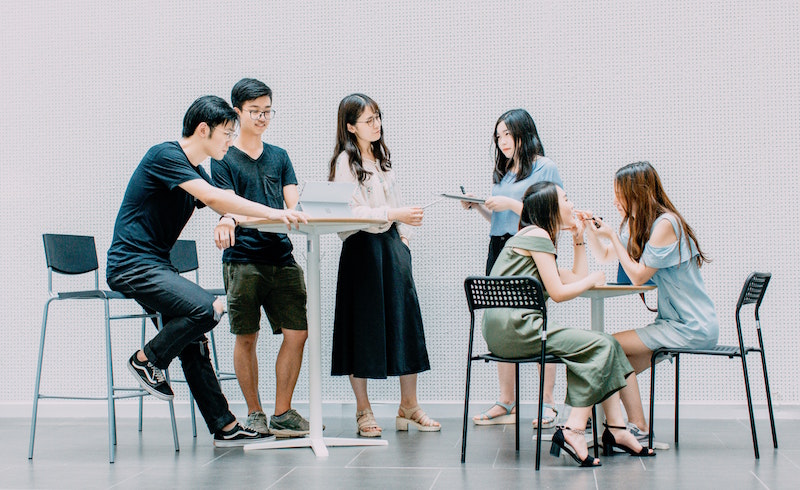 Photo Credits: Akson
Does your workplace culture include flexible timings? Reward systems? An easygoing trial-and-error process? Work hierarchies that flow from formal to informal modes according to situations? These are things to focus on.
Here's why. A positively reinforcing work environment creates happy employees. That means talented employees are given ample space to demonstrate their creativity, passion, and excellence. If you find that your office environment is not as uplifting as it used to be or that your employees are hanging low on motivation or team spirit, it is time to question the validity of your workplace practices.
If you are still unsure, attend a corporate training programme to solve these issues for you as they can analyse how to implement a workplace culture that can be a transformative space for your employees to thrive.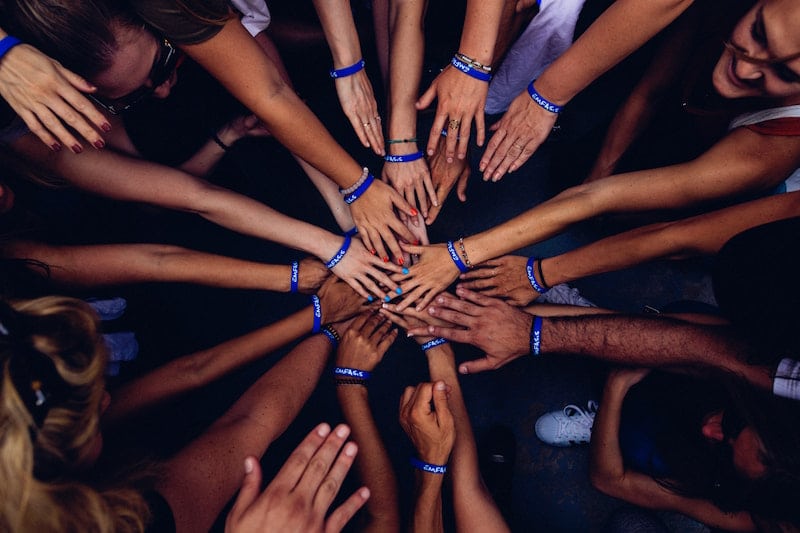 Photo Credits: Perry Grone
You Want to Turn Employees Into Committed Leaders
Sustainability is the sweet spot of every evolving SME, isn't it?
Although short-term results can be gratifying, the long-term impact should also be considered and reviewed frequently. One way to do this is to first take an honest look at how empowered your employees are. Unhappiness in employees can stem from not having a direction or guide to constantly improve in their professional capacity.
This requires a leader who is committed to creating new leaders.
When you treat your employees as merely employees, there is little prospect for long-term growth for your organisation. On the other hand, treating them as leaders would drive them to set higher expectations, learn new things and be proactive with their responsibilities. Having a leadership-oriented vision would often encourage employees to have higher self-confidence and a thirst to prove themselves.
If you are thinking to shape your employees into aspiring leaders, then you are on the right track. But this task is in every way, an uphill battle. Creating changemakers like yourselves to establish a collective identity requires dedication, patience and the right leadership tools.
Look no further than a quality corporate training programme to help you figure out how to excel at business leadership and management skills.
Malaysia is on its way to becoming a startup-hub both nationally and internationally. Our Malaysian government is keen on supporting entrepreneurial ventures to encourage the SMEs GDP contribution to reach 41% by the end of this year. This is not an easy vision to achieve, but nevertheless a worthwhile journey to undertake. If you resonate with the reasons listed above, seek out the right corporate training programmes that will effectively equip your organisation towards an exciting future.
Here's to breaking more barriers!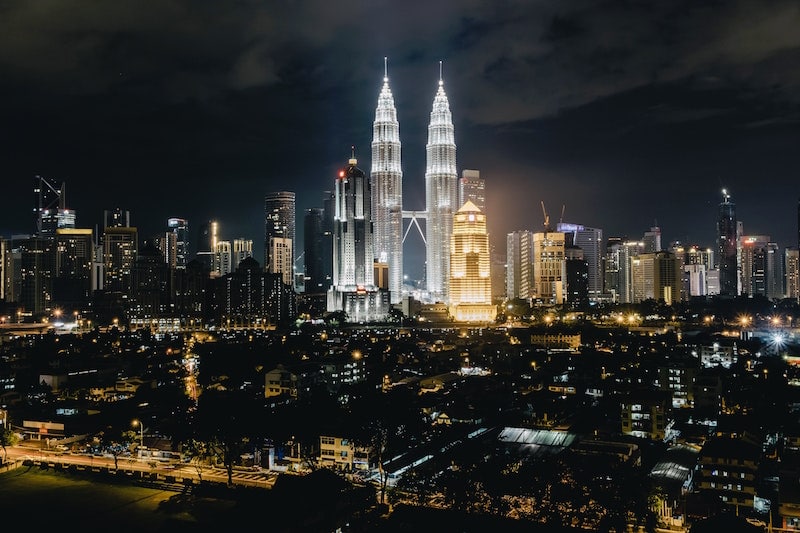 Photo Credits: Azlan Baharudin
Want to know if our award-winning English programmes can help you or your organisation?
CONTACT US