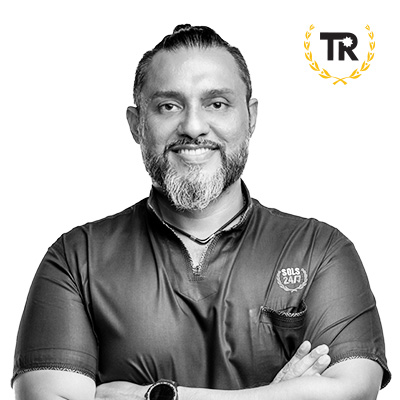 Founder-CEO
Teacher Raj Ridvan Singh
Leading a team of passionate change-makers is education revolutionist and social entrepreneur; Teacher Raj Ridvan Singh.
He is one of the most successful, multi-award-winning humanitarian and social entrepreneurs in Malaysia with more than 21 years in the social service sector.
He won the prestigious Best Sustainability Leader award (2018) by EUMCCI. He was the first and only Malaysian awarded the Ford Fellows (2015), with a fellowship program at Colombia University & YALE, New York as well as being elected Deputy Lab Leader for the Ministry of Defence Malaysia National Service Programme 2.0 (PLKN) (2015).
Teacher Raj firmly believes that serving and educating others can be made into a way of life that anyone can and should assume. This belief manifests in his propensity to share knowledge and actively engage in his personality as a Teacher-Leader and mentor.