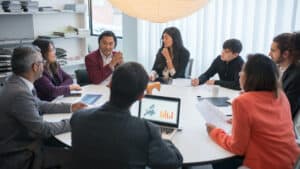 Nobody in an interview will ask you about your Upwards Management skills. However, this trait is pertinent to ensuring you can get your job done in the best environment possible. It also helps you stand out from the crowd.
So what is Upwards Management?
Upwards Management is basically managing your manager. It is about learning to take repeated actions to proactively manage your relationship with your boss and shape his perception of your work.
Having a good relationship with your manager will make your work life much better and show your boss you are a rising star in the ranks.
You will learn some important theories and tools to better your relationship with your manager, including;
The role of a manager
Communicating with a manager
Managing expectations
Negotiating and troubleshooting with your manager
Here's a freebie link for you to read more on this.
This course is part of Smart By Sols' NXT program which has been designed to help fresh graduates, new staff and trainees tackle the corporate world. This program includes courses such as;
Self Management 101
Sideways Management 101
Upwards Management 101
Critical Thinking 101
Creative Thinking 101
Agile Made Simple
If you are interested in any courses, visit our page here.