4 Levels Of Increasing Complexities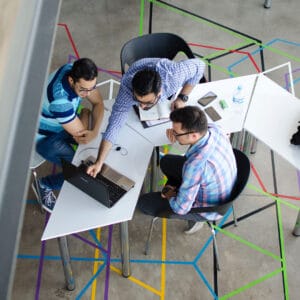 Here are four levels of a problem in increasing complexity.  With each level of progression, the previous level is taken into account as well. It should build like a momentum.
The level progression can be in the context of;
Level 1 : 7–12 years old
Level 2 : 13-17 years old
Level 3 : 18-24 years old
Level 4 : 25 years old and above
---
Level 1: Choosing between A and B, or similar to choosing between Yes/No or Right/Wrong + provide a reason. For example, choosing to pursue the science stream or graphic design upon entering Form 4. At this level, the risk is assumed by another party such as parents or teachers. In fact, permissible solutions only involve and are limited by the party that shoulders the risk.
Level 2: At this level, you must consider your own feelings and priorities, as well as the feelings and priorities of others. The solution chosen will have a longer effect in comparison to level 1. For example, choosing the science stream will mean more difficulty in passing in university, while choosing graphic designs will require more money to purchase devices for software. In this level, a small portion of risk is borne on your own (meaning, you will have to study hard to pass a science course/to find a job to earn extra money to purchase devices). Level 2 problems will naturally involve individuals that are giving you alternatives or opinions that flood you with choices (for example, friends giving their thoughts and advice). As such, possible solutions are susceptible to biases.
Level 3: At this level, you will need to consider character, beliefs, personality, and preference. More risk is borne by you, but certain solutions require collaboration with and support from others. Level 3 problems requires the knowledge and experience of others to derive the best possible solution, as well as self-reflection in learning from past mistakes. At this level, problems include time as a factor, for example, understanding that there will be delays because of someone else's action or lack of.
Level 4: This level Includes immovable obstacles (for example, the supervisor's decision or insufficient earnings to get a loan). Level 4 problems includes uncontrollable events such as a sudden national holiday announcement on your event day or your manager coming in and changing parts of your plan. The risk borne by you is either 100% or close to that. Choices that you make are now no longer either fully right or fully wrong, and are chosen based on which has less risks and more returns. You may choose the one with risks that you are more skilled to manage and guide their outcomes. Solutions now rely more on practicality and experience than theoretical information. It includes human resistance in collaboration (ie:others not only having other ideas but also pushing for their suggestions to be accepted to the detriment of yours).