The Socratic Approach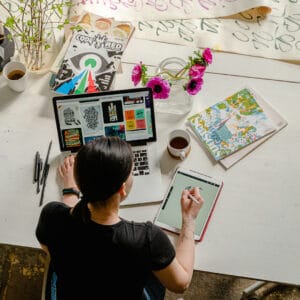 Usually, before creating something new, we reflect on the reality in front of us and what already exists. One of the practised methods to reflect is the Socratic approach, which is basically asking questions in order to get full clarity on a problem or task, and to understand what exists:
1. WHAT is the task? (ie: Develop an office roaster for pantry cleaning).
2. WHY is the task important (for the team/ company/ individual)? (ie: Ensure no expired food is left in the pantry)
3. WHO are the beneficiaries/recipients/people affected? (ie: 3 departments sharing the same pantry: Accounts, Operations, Communications)
4. WHO is in charge? (ie: Task lead is John in charge of creating the roaster.)
5. WHO is appointed to work on the task? (ie: 1 person from each department on the floor)
6. When is the task due? (ie: in 5 working days, EOD)
7. WHAT IF the task is delayed/ cannot be done? (ie: Someone might eat something expired and fall sick, people might feel not cared for by the company and provided with spoiled food etc.)
8. WHAT are the risks associated with this task? (ie: Personnel health hazards, company image, added work for HR etc.).
9. HOW is it best advised to do it/ not to do it/ was it done before? (ie: Best to ask people to volunteer for being a part of it. / Not advised to force people to do it. / In the past there was no roaster at all and people would randomly spot expired food.)
10. WHAT could be some limitations in completing the task? (ie: You cannot engage other departments, you cannot provide financial incentives for people to volunteer for the roaster, you should not disturb the department heads because they are working in a very high pressure project at the moment.)
11. WHO is the end approver for the deliverable (who determines that the task was done correctly)?(ie: HR manager)
The Socratic method is a tool used for Critical thinking, because most often creative and critical thinking are skills that go hand in hand in a production process. Thus, while Creative thinking is about generating new, novel, or useful ideas, Critical thinking is the ability to clearly and logically consider information that is presented to us.
Once you gather the information through critical thinking questions, to stimulate creative thinking, you can ask "What if…?" questions about that information, to start generating ideas. i.e.: One person per department is working on the task. – What if a single department worked on the task for one whole day? Would that make it faster? What if the HR team took charge of the task, would they have a more people centric solution? What if more people from the Operations team worked on it, as they have more experience in managing stocks and merchandise?