The Many Biases
Cognitive bias is a sneaky enemy to our sound judgement that comes from inside our mind.
A cognitive bias is a systematic pattern of deviation from norm or rationality in judgment. Individuals create their own "subjective reality" from their perception of the input. An individual's construction of reality, not the objective input, may dictate their behaviour in the world.

Wikipedia
In order words, it is a restriction in factual thinking caused by the tendency of our brains to interpret information through a filter of our personal experiences and beliefs.
While the human brain has great strengths, it also has some limitations in processing and interpreting information, impacting the end decisions made.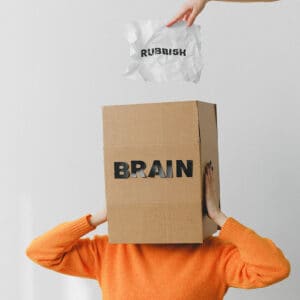 Here are a few examples of biases that could lead to overly simplistic or erroneous decisions:
1. Anchoring bias – when your decision is heavily influenced by the first piece of information you get, regardles of whether that information is reliable or not. For instance, if you ask for a $500 raise and the manager comes back to you after checking with HR and offers $600, it seems like a great victory to you, and if they offer $400, it can be disappointing because you've anchored your expectations on the initial amount you proposed. Objectively, the company might be able to offer $1,000, but they only offer $600, yet you're happy because you received more than your anchor amount.
2. Confirmation bias – we tend to listen to information that confirms what we already believe or think we know. When we want to suggest an idea, we risk looking for arguments only in favour of that idea and not researching what could go against it as well.
3. The availability heuristic – the tendency to estimate the severity or the probability of an action based on how many examples we have seen of it. For instance, if the news shows only crimes and terrorism, we may tend to fear that they happen much more often than they really do.
4. The optimism bias – the tendency to overestimate the likelihood of positive outcomes. When we assess a solution, we may tend to minimise real risks and act with the confidence that things should go well.